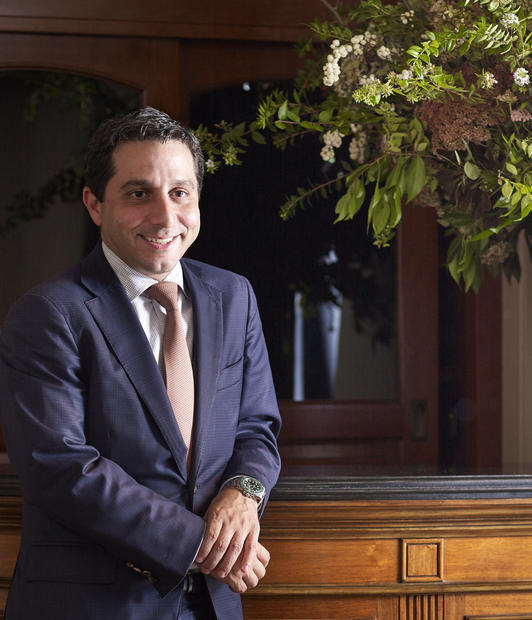 Michael Minnillo
General Manager
Michael Minnillo, general manager of The French Laundry, has been a part of the team almost as long as Chef Keller. A native of Cleveland, Ohio, Michael grew up in the restaurant industry, working at his father's well-received Baricelli Inn. Then, with what began as a culinary apprenticeship at The French Laundry in 1998, Michael grew into a chef de partie role before he turned his sights to the dining room, quickly rising to become a captain on the service team.
When Keller opened Per Se in Columbus Circle in 2004, Michael ventured to New York City to train and inspire the new staff. A fixture at Per Se, Michael emphasized attention to detail and dedication to guest experience to help guide Per Se toward many accolades, including annual three-star Michelin ratings since 2006 and placement on Restaurant Magazine's World's 50 Best List since 2005. Additionally, in October 2011, Michael led the dining room team as a maître d' when The French Laundry traveled to London to open a pop-up restaurant at Harrods.
In April 2012, after eight years at Per Se, Michael Minnillo returned to Napa Valley and The French Laundry in the role of General Manager. His legacy in both the kitchen and dining room affords him unique insight into the standards of service for which the establishment is known, and he continues to raise the bar.