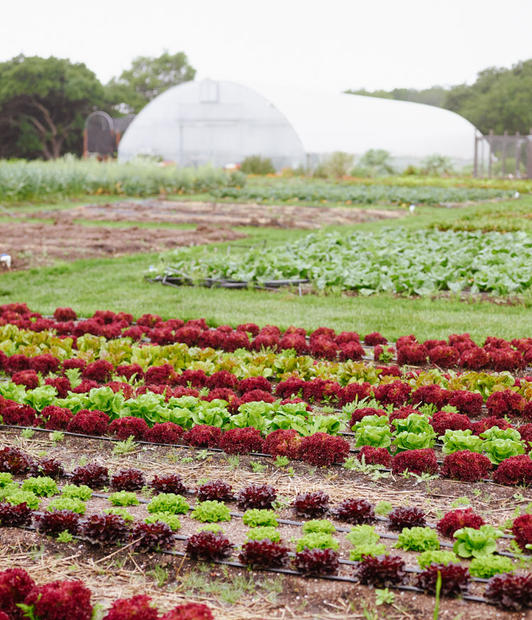 Teresa Kao
Garden Manager
A culinary garden has always been a hallmark of The French Laundry and began with Don and Sally Schmitt. Early on, the restaurant relied solely on Peter Jacobsen's local harvest (and still benefits from his fruit trees). But what began as a small plot of herbs in the courtyard has since evolved into a 3.5-acre lot across the street—the main source of the produce used in the restaurant, as well as sister properties throughout Yountville.
The garden is viewed as an educational tool; the experience of working in the garden gives cooks a reverence for their raw ingredients, and they gain guidance and perspective from Garden Manager Teresa Kao.
Teresa, a former Information Security Policy Analyst for the United States government, made the bold choice to uproot her life in Washington D.C. to pursue her true calling. Following her training at the Occidental Arts and Ecology Center in Sonoma, California, Teresa continued to solidify her love of farming with positions throughout the West coast, researching permaculture and educating communities of all ages.
Today, Teresa manages the gardening team with expertise and enthusiasm. Each day begins with "Communication and collaboration," she shares, "take the tomato for instance, with thousands of available varieties, envisioning the right menu starts with selecting the right seed." 
Teresa holds a master's degree in Migration Studies, Social and Cultural Anthropology from the University of Oxford and a Bachelor of Science in Social Policy and International Studies from Northwestern University.