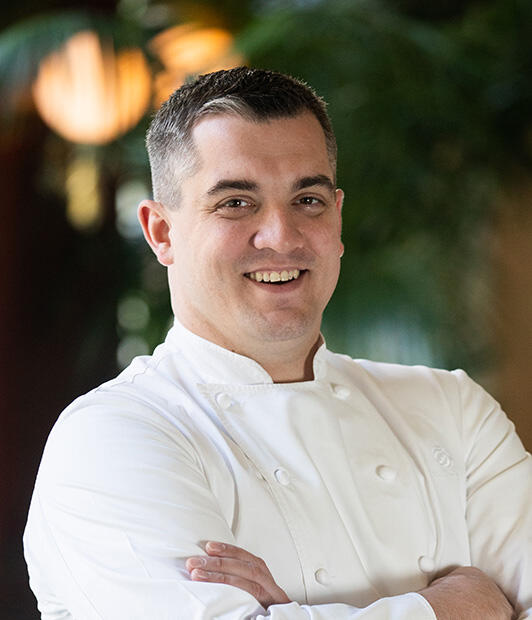 Peter Clark
Chef de Cuisine
As Chef de Cuisine, Peter Clark oversees the culinary operations of Bouchon Bistro and Bouchon Bakery at The Venetian in Las Vegas. Peter's tenure at Bouchon began in 2011 when he started as a Chef de Partie. Over the next decade, he rose to Executive Sous Chef in 2018 before being named as the restaurant's Chef de Cuisine a year later. With each position, Peter has shown technical finesse combined with a deep appreciation for ingredients and Chef Keller's culinary ethos.  
Peter was deemed the prestigious People's Choice winner as well as a Junior Regional Chef winner during the San Pellegrino cooking competition in 2011. It was during this experience that he first met Chef Thomas Keller and set his sights on working at one of his restaurants.
Originally from Vail, CO, Peter gravitated towards the kitchen at a young age. After high school, he pursued a bachelor's degree in culinary arts from New England Culinary Institute in Montpelier, VT. Upon graduation, Peter held positions at Restaurant Splendido and Sweet Basil, both located in Colorado.