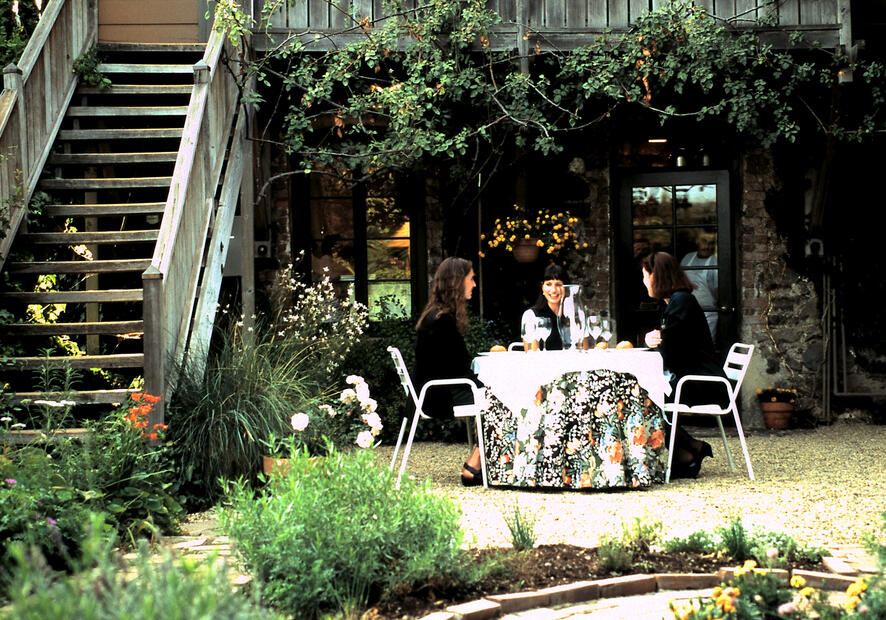 1974-1994
1974 - The French Laundry building becomes available for purchase. Don and Sally Schmitt purchase the building and begin renovations.
1978 - The French Laundry begins service under the Schmitts.
1992 - Chef Jonathan Waxman mentions a property available in Yountville to Thomas Keller. Chef Keller visits the property for the first time.
1994 - Thomas Keller raises money from more than 60 investors and purchases The French Laundry on May 1. He hires Laura Cunningham to oversee the dining room and opens the doors to his restaurant July 6, serving American food with French influences and technique. On September 11, The French Laundry receives a four-star rating from Michael Bauer of the San Francisco Chronicle.